Jonny May says Marcus Smith 'probably the fastest off the mark' in England squad
Marcus Smith has developed into England's fastest player over short distances, according to sprint student Jonny May.
Making his first start at full-back, Smith excelled in Sunday's 71-0 rout of Chile that has placed unbeaten England on the brink of qualifying for the World Cup quarter-finals.
The 24-year-old Harlequins magician, a converted fly-half, conjured a dazzling solo touch down as part of an individual two-try haul and also offered an extra dimension in attack.
While Smith's creativity as a ball player is well established, the lightening-quick May has been caught by surprise by just how rapid he has become.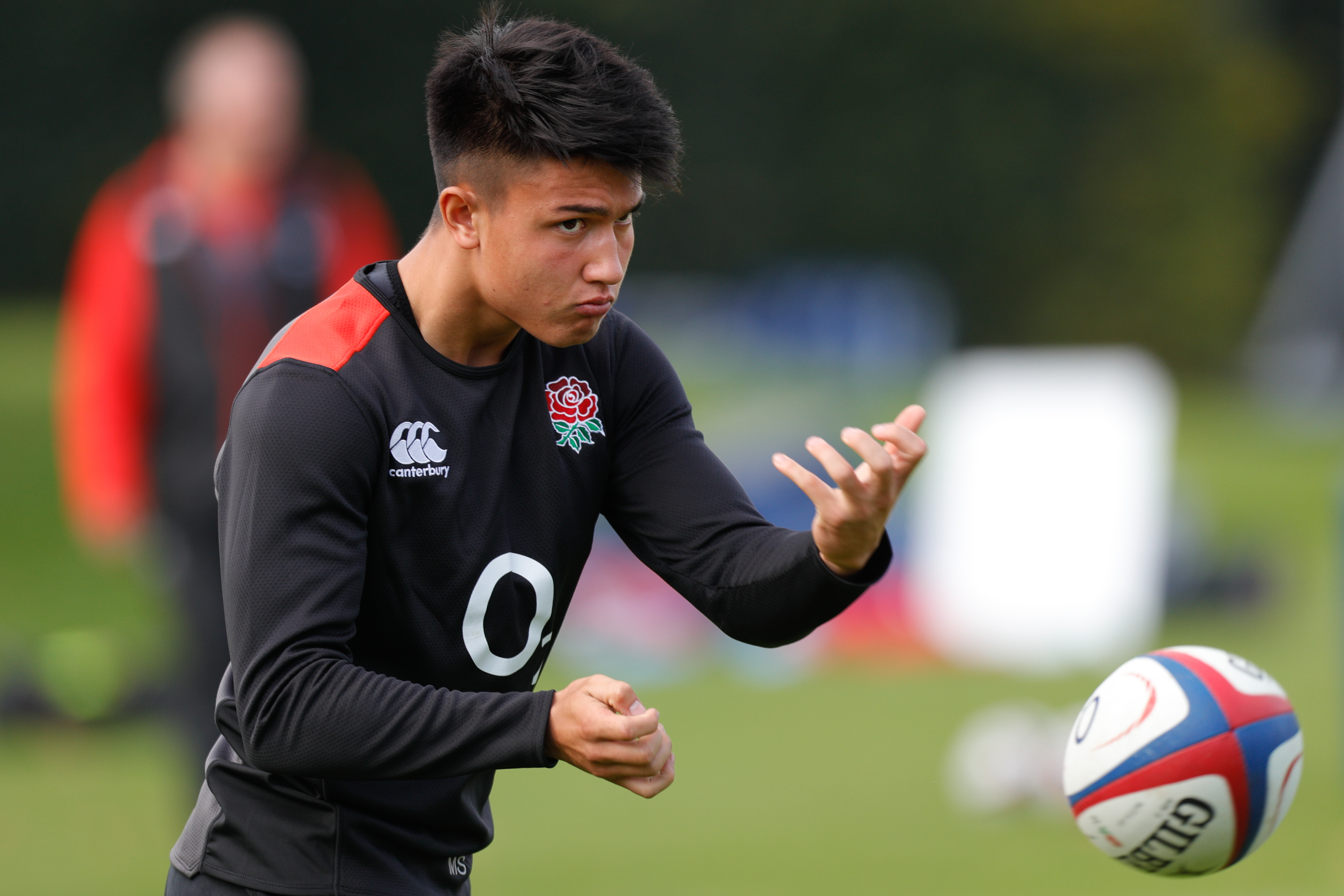 "Marcus' acceleration is as good as anyone's," said May, who sharpened his own running technique with a spell at Michael Johnson Performance in Texas.
"Off the mark he's frightening. Top speed he's getting faster as well.
"His top speed is probably not like a winger yet, but he doesn't need that.
"He is deadly in the outside channels. He's as good as anyone out there.
"He has his famous goose-step and change of direction, and then acceleration which really is as fast as anybody's here.
"He's probably the fastest off the mark."
Racing 92 wing Henry Arundell underlined his pace when plundering five tries against Chile, but even the squad's most rapid player can not match Smith for sheer speed from a standing start.
When asked if Smith is faster than Arundell, May replied: "Yes, I think he is – off that 10-metre burst.
"For acceleration you want low heel-recovery – and that's how Marcus runs. For top speed you want your legs to come up high, but for acceleration you want it to be low.
"He really does drive his knees and keeps his feet close to the ground.
"He just whizzes off the mark. He's an acceleration guy and he's quick at it."
May first encountered Smith when the Brighton resident, who was making waves as an age-grade player, was invited by former head coach Eddie Jones to join an England camp on the south coast in 2017.
"I've actually been saying to Marcus, 'mate you are physically blossoming'. It's sort of sprung up on me," the veteran Gloucester wing said.
"You forget he has been coming in with us since he was 16. We'd put a GPS on him and he'd be running around Brighton College with us.
"I don't want to sound patronising but because he's always been that little guy running round with us, it's only now I'm realising he's looking quick and that all of a sudden his legs are big.
"You start to come into yourself at 24. Rugby is bit of a late-development sport. He's definitely coming into himself physically.
"He has put on a bit and his legs are looking good. People are whacking him and he's spinning off them.
"He's looking quick, he's obviously fit and it's crept up on me a bit. Suddenly I'm thinking 'bloody hell, mate, good stuff'."