The classy tributes from Brive & Racing 92 for retiring stalwart Antonie Claassen
The final round of the Top 14 played out on Saturday with Toulouse and La Rochelle cementing second first and second place respectively.
Racing 92 claimed third place overall as they thumped Brive 55-12. The two French clubs paid tribute to stalwart Antonie Claassen during the game.
The South African born French international retires at the end of the current season after a 14-year-old long career in France.
Playing against his former club, both Racing and Brive celebrated the career of the back-rower. Before kicking the two sides lined up formed a tunnel as Claassen's took to the field for what could well be his final game.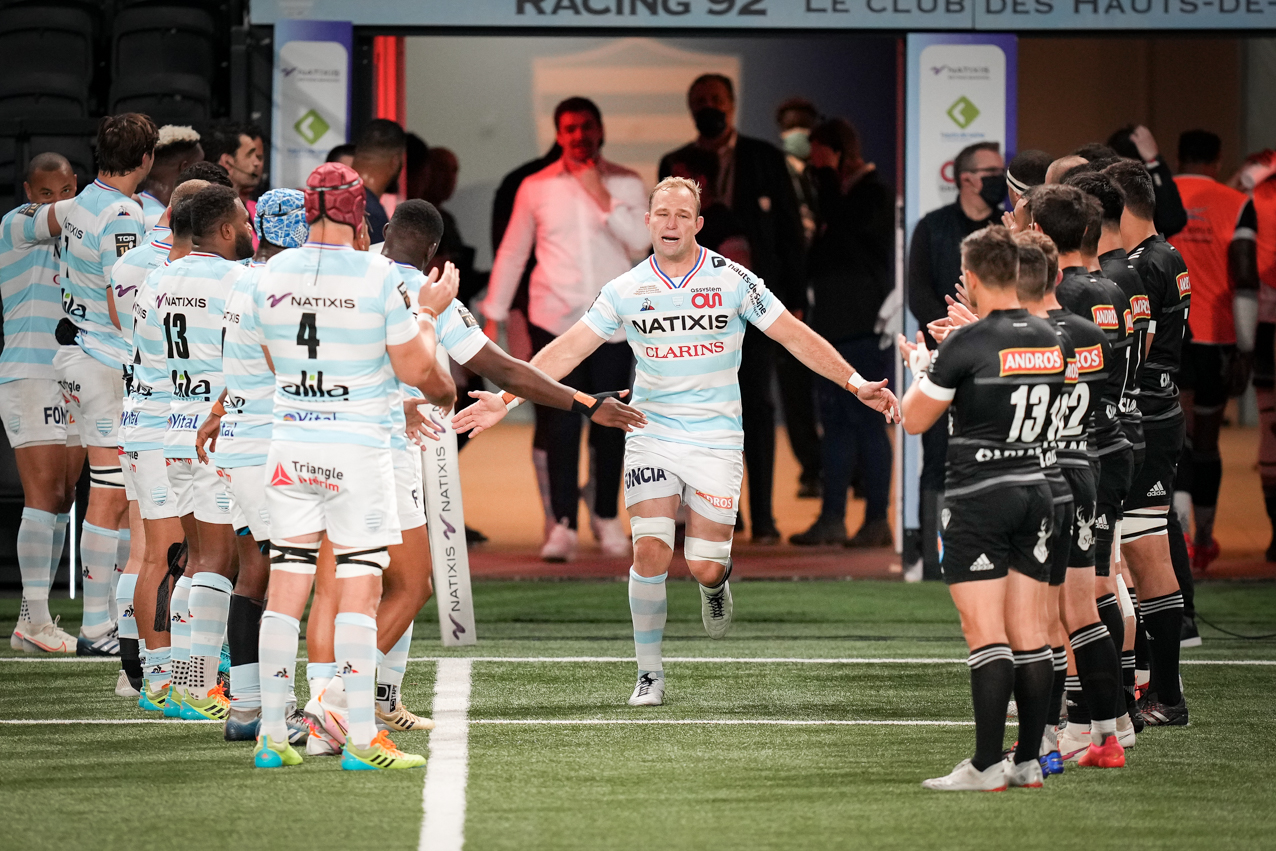 Claassen kicked a penalty and scored a try in the encounter.
It was a touch of class from winger Teddy Thomas who passed the ball over the line to Claassen to score after a flowing attack.
In the 79th minute of the encounter, Racing 92 were awarded a penalty right in front of the polls, giving Claassen the opportunity to slot the three points.
He stepped up and hoofed the ball through the sticks for the three points.
A decent hoof once he got the ball to stay on the tee 🎯 pic.twitter.com/EcRrhpl4tU

— Jared Wright (@jaredwright17) June 7, 2021
After the game, Brive surprised the retiring back-rower with a Brive jersey after the game.
" Sans le CAB, je n'aurais pas eu la même carrière "
Mis à l'honneur samedi soir, l'ancien 3e ligne briviste @AntonieClaassen s'est confié sur ses souvenirs en Corrèzehttps://t.co/fTuIiMDk4X pic.twitter.com/hZLk5mx6Ut

— Benjamin Pommier (@BenjaminPommier) June 6, 2021
"I didn't expect to receive a Brive shirt, it's a very nice gesture from the club" Claassen said after the game.
"This is the club where I started, I have great memories of my time there. To play one of my last matches against them, it will remain engraved all my life. It's been fourteen years since I arrived in France, in Brive, like a stranger with my backpack."