Ireland have plenty to 'tidy up' ahead of crunch Scotland showdown
Prop Finlay Bealham feels Ireland have "lots to tidy up" ahead of a crunch Rugby World Cup clash with rivals Scotland.
Andy Farrell's squad will resume training at their base in Tours on Thursday, having enjoyed some time off in the aftermath of Saturday evening's physical 13-8 success over South Africa.
Despite the result, Ireland endured line-out struggles against the Springboks in Paris, while they were let off the hook by some wayward opposition goal-kicking.
Tighthead Bealham is ready to "get back on the horse" after the well-earned break and believes there is plenty of room for improvement ahead of a decisive pool B encounter with the Scots on October 7.
"There are certainly things to tidy up for sure," he said. "We've a game against Scotland and we'll fix up what we've got to fix up.
"A few things (against South Africa) didn't go to plan and the resilience and the fight (was pleasing).
"Everyone was working for each other, (it's a) special group and to be a part of it is an honour.
"We knew they would be a big challenge and we fronted up well, but certainly lots to tidy up.
"We'll get back on the horse and get after it."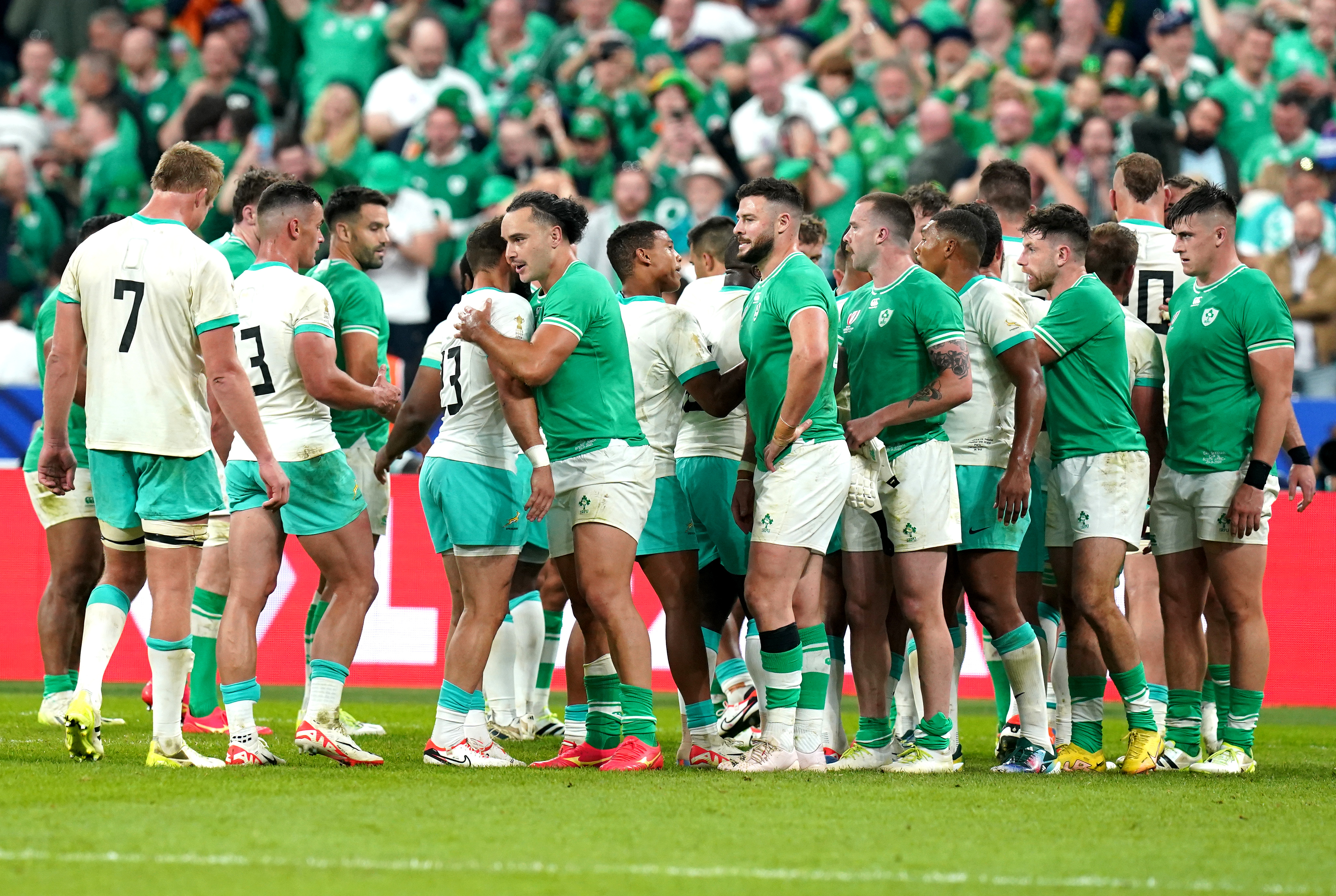 Following the jubilation of defeating the defending champions, Ireland's World Cup fate will be decided by further 9pm kick-offs at Stade de France.
Test rugby's top-ranked nation still have work to do to secure a spot in the knockout stages and will play each of their remaining tournament matches – potentially four – in the French capital, beginning in late evening.
Australia-born Bealham believes it is important players switch off from rugby in the long hours leading up to kick-off in order to avoid "playing the game 10 times before it actually starts".
"I've gotten better since I've got older," the 31-year-old said of not overthinking matches during free time.
"We have such a tight-knit group, everyone knows what each other is like and you can go hang out with the lads and have a bit of craic, which takes your mind off the games.
"Especially these late kick-offs, you don't want to be sitting in your room playing the game 10 times before it actually starts."
For the third successive weekend, Ireland were backed by hordes of travelling fans, with wide-ranging estimates suggesting between 30,000 and 60,000 Irish supporters were in attendance in Saint-Denis.
"When you're playing you notice it at times, but when we are doing the lap at the end, seeing all the Irish, it felt like a home game," said Connacht player Bealham.
"The support we get from the fans is second to none. They are the best fans in the world.
"Lots of credit to them, we love our fans so much. To see them all there, the sea of green, it was class."