France announce Elite and Development squads for 2018/19 season
Jacques Brunel has announced a group of 40 elite players and 20 development players for the 2018/19 season.
The announcement comes following an agreement between LNR and FFR that will run from 2018 to 2023.
The players on these lists will be the subject of the entire season of a follow-up between the frameworks of the national side and club sides from a physical, technical and medical perspective.
The players on the list will also benefit from an offseason of 10 weeks without a match.
There were a few suprises in the two lists of players, notably the exclusion of Louis Picamoles, while Baptiste Serin has been added to the development side. Alivereti Raka has also been included in the development squad despite not qualifying to play for the national side yet. Malik Hamadache also makes the list despite questions marks over his eligibility having reportedly played for Algeria's national side.
France head coach Jacques Brunel said: "In this XV of France list of 40 players protected by the Convention, Camille Lopez and Wesley Fofana will be exempted from the 10 mandatory weeks of preparation. Indeed, they are two players who come out of long wounds and have played very little on the last or the last two seasons. Also included is Alivereti Raka, eligible for the Team of France, who will be selectable as soon as he completes the steps he has taken to obtain his French passport. In the list of 20 players of France Development, we find all the injured players who have not yet resumed the competition.
Elite squad: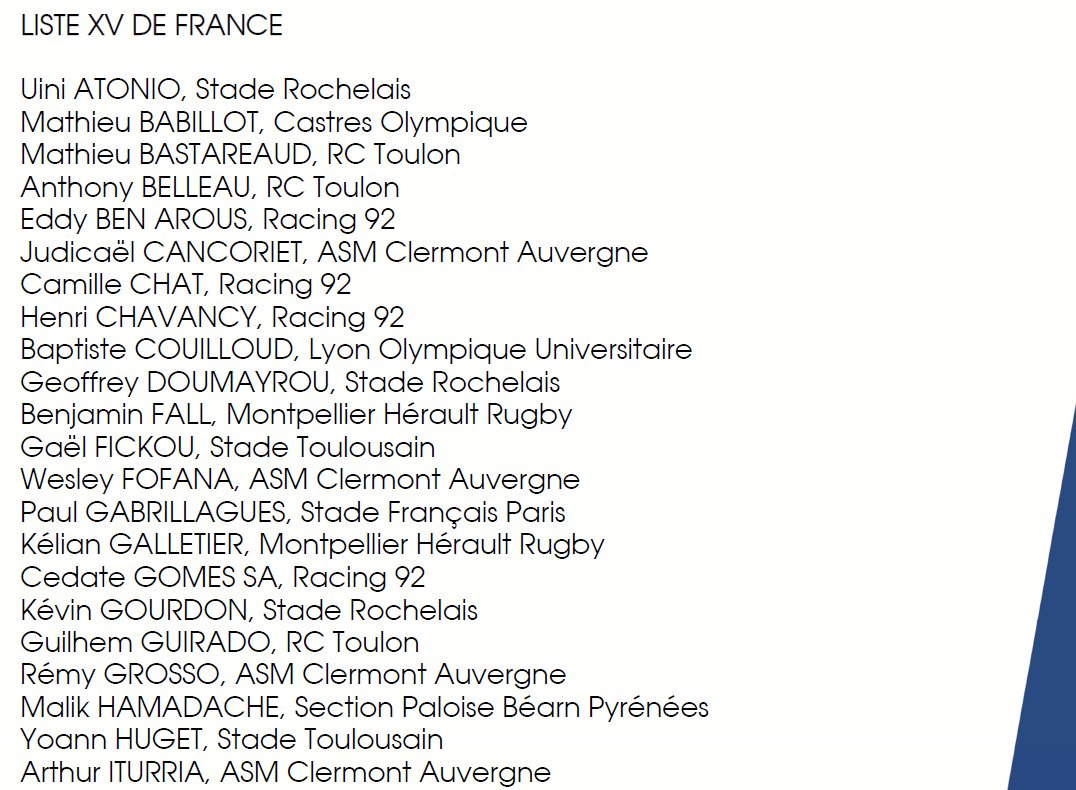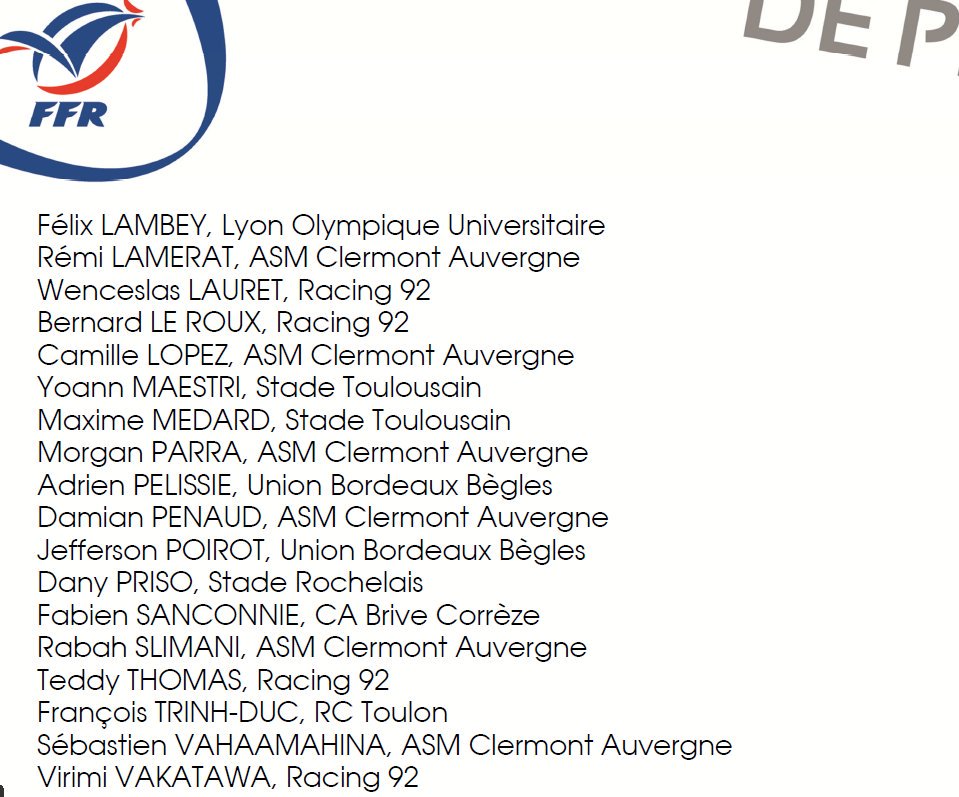 Development squad: