Everything you need to know about round two of the Currie Cup
It may be early in the Currie Cup but the pressure on the teams will rise significantly this weekend as the race for favourable log positions intensifies with a little over a month left before the pool stage concludes.3
The Phakisa Pumas and Tafel Lager Griquas will kick off the round two action on Friday in Nelspruit at 19h00 (SA TIME) in what could prove to be a gripping contest.
The action continues on Saturday with log leaders the Bulls hosting the Cheetahs in Pretoria at 16h30 (SA TIME) in what marks the visitors' opening Currie Cup clash, before all eyes switch to Ellis Park at 19h00 (SA TIME) for the match-up between the Lions and Western Province.
The Sharks have a bye this weekend.
THE STANDINGS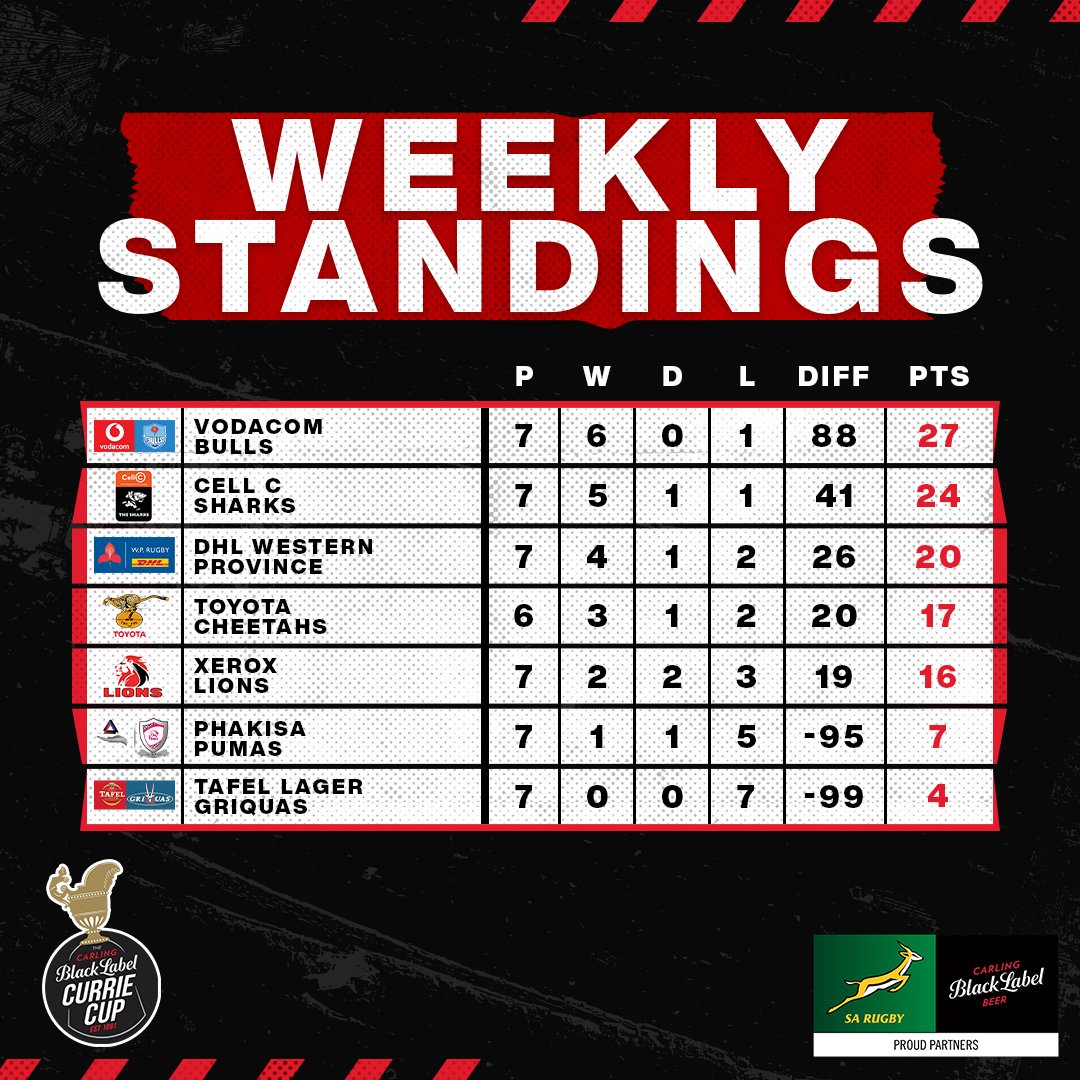 History to inspire Griquas in Nelspruit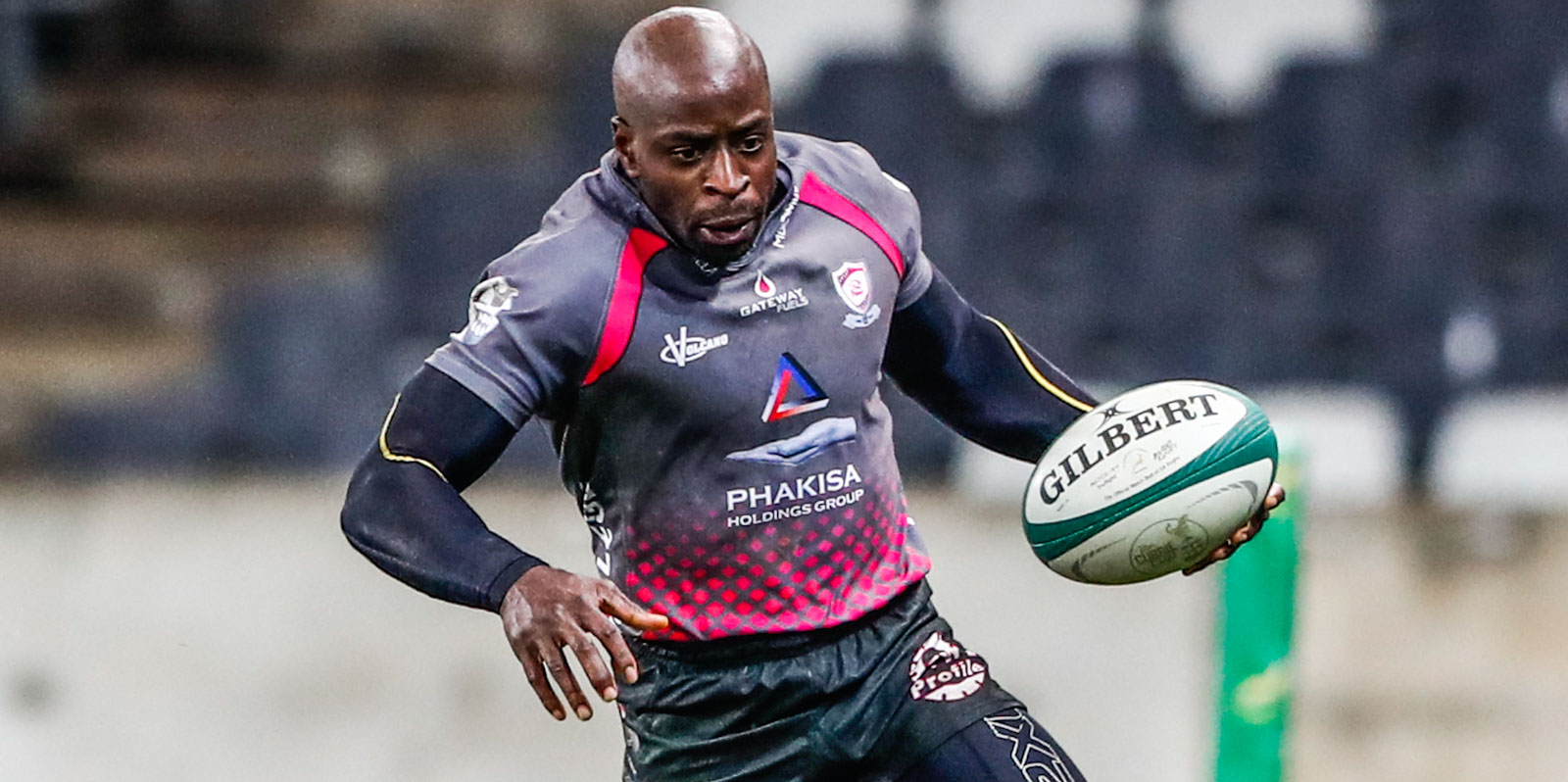 Griquas will be looking to build on their impressive track record against the Phakisa Pumas in the Currie Cup when they meet in Nelspruit on Friday night.
The men from Kimberley have won five of the last seven matches between the teams since 2014 – with two of those victories in Nelspruit, which is expected to fuel their determination to work their way off the foot of the table.
With only six points separating the teams on the scoreboard in their Vodacom Super Rugby Unlocked clash earlier in the season, it could prove to be a tightly fought affair.
Pumas coach Jimmy Stonehouse made seven changes to his team – two of which were positional switches – which will see a new-look front row as Dewald Maritz (prop) and Simon Westraadt (hooker) earn starts next to Ruan Kramer.
The lock pairing also differs from last week with Le Roux Roets and regular captain Pieter Jansen van Vuren holding the fort, while the only change in the backline was at right wing, where Luther Obi takes over from Morne Joubert.
Replacement hooker Marko Janse van Rensburg will celebrate a big career milestone of 50 caps for the Lowvelders if he takes the field.
Former Southern Kings loose forward CJ Velleman will earn a first start for Griquas in the only change to coach Scott Mathie's starting XV. He replaces the injured Gideon van der Merwe, who was forced to leave the field against the Lions after taking a blow to the head.
Teams:
Pumas: 15 Tapiwa Mafura, 14 Luther Obi, 13 Erich Cronje, 12 Ali Mgijima, 11 Etienne Taljaard, 10 Devon Williams, 9 Ginter Smuts, 8 Willie Engelbrecht, 7 Darrien Landsberg, 6 Phumzile Maqondwana, 5 Pieter Jansen van Vuren (captain), 4 Le Roux Roets, 3 Ruan Kramer, 2 Simon Westraadt, 1 Dewald Maritz. Replacements: 16 Marko Janse van Rensburg, 17 Ignatius Prinsloo, 18 Brandon Valentyn, 19 Daniel Maartens, 20 Chriswill September, 21 Tiaan Botes, 22 Wayne van der Bank, 23 Liam Hendricks.
Griquas: 15 James Verity-Amm, 14 Daniel Kasende, 13 Berton Klaasen, 12 Johnathan Francke, 11 Eduan Keyter, 10 Tinus de Beer, 9 Zak Burger (captain), 8 Johan Momsen, 7 Stefan Willemse, 6 CJ Velleman, 5 Cameron Lindsay, 4 Adre Smith, 3 Ewald van der Westhuizen, 2 HJ Luus, 1 Mox Mxoli. Replacements (from): 16 Monde Hadebe, 17 Andrew Beerwinkel, 18 John-Roy Jenkinson, 19 Mzwanele Zito, 20 Carl Els, 21 Theo Maree, 22 Andre Swarts, 23 Enver Brandt, 24 Zandre Jordaan, 25 Ewan Coetzee, 26 Ashlon Davids.
Match information – Pumas v Griquas
Date: Friday, 4 December 2020
Time: 19h00
Venue: Mbombela Stadium, Nelspruit
Referee: Stuart Berry
Assistant Referees: Paul Mente and Morne Ferreira
TMO: Willie Vos
Grand battle expected at Loftus Versfeld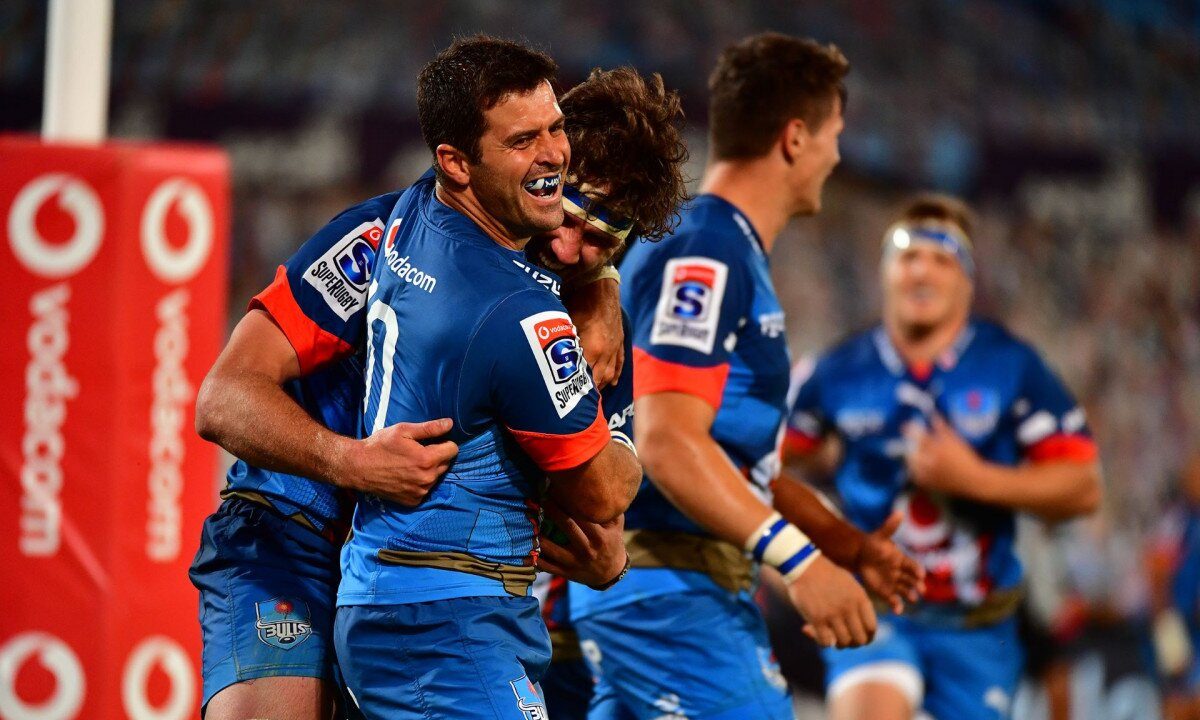 While the Bulls will be determined to hold onto their lead at top of the log on Saturday at Loftus Versfeld, defending Currie Cup champions, the Cheetahs, will have their sights set on narrowing the gap between themselves and the top three sides on the log.
The home side may be in fine form with six wins in seven matches since the restart of the season in October, but they will be wary of the Free Staters', who boast the bragging rights as the only team to topple them so far this season.
Adding to this, the Cheetahs won the last two Currie Cup matches between the sides in Pretoria, which sets the scene for an entertaining clash.
Bulls Director of Rugby, Jake White, made several changes to his squad with Kurt-Lee Arendse and David Kriel switching to fullback and right wing respectively, while Marco Jansen van Vuren earns his first start on the left wing.
There is a new halfback pairing as Morné Steyn returns to flyhalf with Embrose Papier manning his inside channel at scrumhalf.
Amongst the forwards, Sintu Manjezi (lock) will start his first match, while the front row sees two changes, both at prop, with Marcel van der Merwe and Gerhard Steenekamp getting a start.
Steenekamp's start at loosehead was down to the one-week ban handed to Jacques van Rooyen after he was shown a red card in their victory over DHL Western Province last weekend.
"The Cheetahs are the only team to have beaten us in the last round, so we are truly looking forward to this one," said White. "I'm also excited about the changes we have made to our team, and I'm keen to see our new combinations."
In the Cheetahs camp Victor Sekekete (flank) will earn his first Currie Cup start for the Free Staters, while George Cronjé (flank), who still played for the SA Schools side last year, is set to make his senior debut if he takes the field.
Toyota Cheetahs coach Hawies Fourie made two injury-enforced changes to his side from their last outing late in November, with Sekekete filling the void left by Springbok Oupa Mohoje and Khutha Mchunu (prop) coming in for Hencus van Wyk.
Teams:
Bulls: 15 Kurt-Lee Arendse, 14 David Kriel, 13 Stedman Gans, 12 Cornal Hendricks, 11 Marco Jansen van Vuren, 10 Morné Steyn, 9 Embrose Papier, 8 Duane Vermeulen (captain), 7 Arno Botha, 6 Marco van Staden, 5 Walt Steenkamp, 4 Sintu Manjezi, 3 Marcel van der Merwe, 2 Johan Grobbelaar, 1 Gerhard Steenekamp. Replacements: 16 Corniel Els, 17 Jan-Hendrik Wessels, 18 Trevor Nyakane, 19 Ruan Nortje, 20 Nizaam Carr, 21 Ivan van Zyl, 22 Chris Smith, 23 Marnus Potgieter.
Cheetahs: 15 Clayton Blommetjies, 14 Rhyno Smith, 13 Howard Mnisi, 12 Frans Steyn, 11 Rosko Specman, 10 Tian Schoeman, 9 Tian Meyer, 8 Jeandré Rudolph, 7 Victor Sekekete, 6 Andisa Ntsila, 5 Carl Wegner (captain), 4 Ian Groenewald, 3 Khutha Mchunu, 2 Reinach Venter, 1 Boan Venter. Replacements: 16 Jacques du Toit, 17 Cameron Dawson, 18 Erich de Jager, 19 Chris Massyn, 20 George Cronjé, 21 Ruben de Haas, 22 Reinhardt Fortuin, 23 William Small-Smith.
Match information – Bulls v Cheetahs
Date: Saturday, 5 December 2020
Time: 16h30
Venue: Loftus Versfeld, Pretoria
Referee: Jaco Peyper
Assistant Referees: Aimee Barrett-Theron and Paul Mente
TMO: Johan Greeff
Log positions to drive Lions and Western Province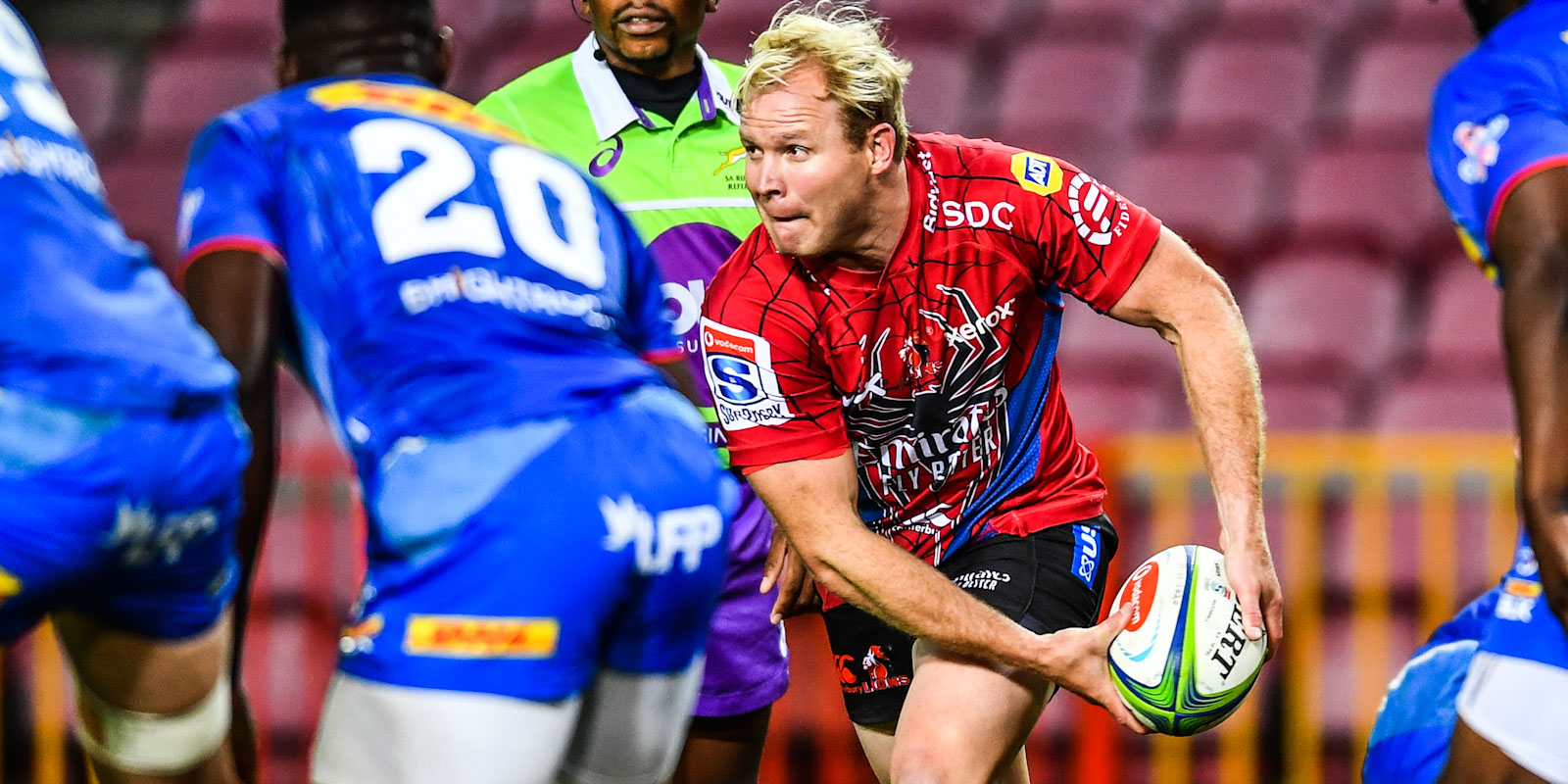 Currie Cup log positions will be at the centre of what is expected to be a gripping encounter between the Lions and Western Province in Johannesburg, especially with only four points separating the teams on the log.
The Johannesburgers are currently in fifth place on the standings – only one point behind the Cheetahs – and a victory this weekend would not only allow them to edge closer to the top sides, it could see them build valuable momentum after kicking off the competition on a winning note last week against Tafel Lager Griquas.
Western Province, meanwhile, will target a victory in an attempt to leapfrog the Sharks into second place on the standings while the Durbanites enjoy a bye, but similarly to the hosts they will be expecting a tough clash, especially given the balanced results between the teams in the competition since 2016.
Tiaan Swanepoel will make a highly anticipated starting debut for the Lions at fullback in one of two changes to the side that grabbed a come-from-behind win last weekend.
He replaces the injured EW Viljoen, while the other change is at scrumhalf where Ross Cronje swops places with Morne van den Berg in a rotation switch.
Western Province coach John Dobson reshuffled his backline for the clash, making three changes and two positional switches which sees Damian Willemse starting at fullback in place of the injured Warrick Gelant, while Tim Swiel will start at flyhalf in a new halfback pairing with Godlen Masimla.
Ruhan Nel has been drafted into the starting line-up at outside centre for the first time this season and will link up in the midfield with Dan du Plessis, who moves to inside centre.
"We know that we will have to be at our best for 80 minutes this weekend if we are going to get the result that we are looking for," said Dobson.
"We have prepared well for this game and everyone is looking forward to the opportunity to show what it means to us to play for DHL Western Province."
Teams:
Lions: 15 Tiaan Swanepoel, 14 Stean Pienaar, 13 Wandisile Simelane, 12 Burger Odendaal, 11 Courtnall Skosan, 10 Elton Jantjies (captain), 9 Ross Cronjé, 8 Len Massyn, 7 Vincent Tshituka, 6 Jaco Kriel, 5 Marvin Orie, 4 Willem Alberts, 3 Ruan Dreyer, 2 Jaco Visagie, 1 Sti Sithole. Replacements: 16 Jan-Henning Campher, 17 Dylan Smith, 18 Wiehahn Herbst, 19 Reinhard Nothnagel, 20 Wilhelm van der Sluys, 21 Roelof Smit, 22 Morné van den Berg, 23 Dan Kriel.
Western Province: 15 Damian Willemse, 14 Seabelo Senatla, 13 Ruhan Nel, 12 Dan du Plessis, 11 Angelo Davids, 10 Tim Swiel, 9 Godlen Masimla, 8 Juarno Augustus, 7 Ernst van Rhyn, 6 Siya Kolisi (captain), 5 JD Schickerling, 4 Salmaaan Moerat, 3 Frans Malherbe, 2 Bongi Mbonambi, 1 Steven Kitshoff. Replacements (from): 16 Scarra Ntubeni, 17 Ali Vermaak, 18 Neethling Fouche, 19 David Meihuizen, 20 Marcel Theunissen, 21 Johan du Toit, 22 Paul de Wet, 23 Tristan Leyds, 24 Jaco Coetzee, 25 Kade Wolhuter, 26 Rikus Pretorius.
Match information – Lions v Western Province
Date: Saturday, 5 December 2020
Time: 19h00
Venue: Emirates Airline Park, Johannesburg
Referee: Griffin Colby
Assistant Referees: Marius van der Westhuizen and Rasta Rasivhenge
TMO: Marius Jonker