Martin Johnson names his top 3 locks of all-time
Talking to ruck.co.uk, Leicester, England and British & Irish Lions legend Martin Johnson has ranked his three greatest locks of all time.
Johnson, a courageous, menacing player, famously captained the Lions on two tours – one of them (1997) the winning tour of South Africa – and led England to World Cup glory in 2003.
At number 3, Johnson picked former Ireland and Lions captain Paul O'Connell. Currently the Ireland forwards coach, O'Connell retired as the 18th most-capped test player in history. Similar to Johnson in leadership style, O'Connell garnered a reputation as a fearless captain who inspired those around him to give of their best.
In second place, Johnson reached back to the 60s and early 70s, picking one of South Africa's favourite sons, Frik du Preez. A passionate Springbok, Du Preez was giant of the amateur era, displaying an array of skills very unusual for the time. He famously once kicked a penalty, a drop-goal and scored a try in one test match.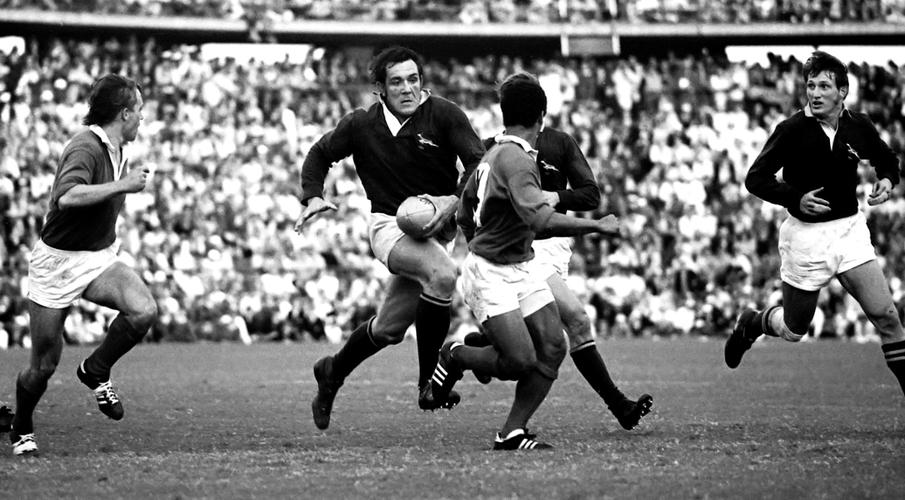 Johnson's number one pick was none other than Colin Meads, the All Black legend, renowned for his strength, skill and toughness. During a series in South Africa, Meads broke his arm against Eastern Transvaal, but played on until the final whistle. While being attended to by the doctor afterwards, all Meads muttered was: "At least we won the bloody game."
Johnson said: "Nobody messed about with Meads. In an era of sluggers and desperadoes, gougers, biters and hitmen, his ability to rise above the skulduggery and impose his own law and order allowed him to clean the opposition up like a latter-day Wyatt Earp."