Jamie Roberts explains why he opted for Dragons over Blues
There was much recent excitement around Newport at the news that Welsh centre Jamie Roberts had signed with Dragons after his stint in South Africa with the Stormers.
According to a report on Walesonline.co.uk, Roberts opened up recently about his decision, focussing particularly on his longing to have once more been a part of the Cardiff Blues set-up, yet, ultimately, putting pen to paper for Dragons.
"I'd struggle to play for another Welsh region. The Blues gave me so much not just as a player, but as a person," said Roberts.
"They allowed me to play for Wales. I'd love to take them back to where they deserve to be, because they aren't there.
"They are a capital city side, but they aren't at the top table at the moment. They are a club who should be.
"Having been there I'd like to see them there again and help them as a player."
The 33 year old, who, to date, has won 94 test caps for his country as well as 3 for the British & Irish Lions said an approach to Blues was made:
"There's no secret, I spoke to those guys at the Blues and, ultimately, there wasn't an opportunity to go back and play there."
Roberts went on to shed some light on how the deal with Dragons materialised.
"I was in Cape Town at the end of March, coronavirus shut the country down and I was in limbo.
"Being without a contract during a pandemic is not good fun. I had a few options around the world to carry on my professional career but I've always wanted to come back and play in Wales before I hang up my boots.
"Yes, I have a strong affinity with the Blues, having played there, but before my time coming through the system at the Blues, my dad was a season ticket holder at Newport for 25 years.
"We would be down there weekly and I just remember the atmosphere there. I have played there a few times and it's always been brilliant. I'm excited about that and the potential for growth.
"The appeal to me after going through the Dragons squad with Dean [Ryan, Dragon director of rugby] is there are a few players who I think will be in contention for the Lions tour, there's a few in it who are already established international players and, when I look at majority of the rest of that squad, they're potential international players."
Roberts admitted that he still harbours a desire to once again step back into the test match arena and hopes that Dragons may assist him in achieving that, though he said he has not been in contact with national coach Wayne Pivac.
"On the international front, I can't tell you whether that ship has sailed or not," Roberts said.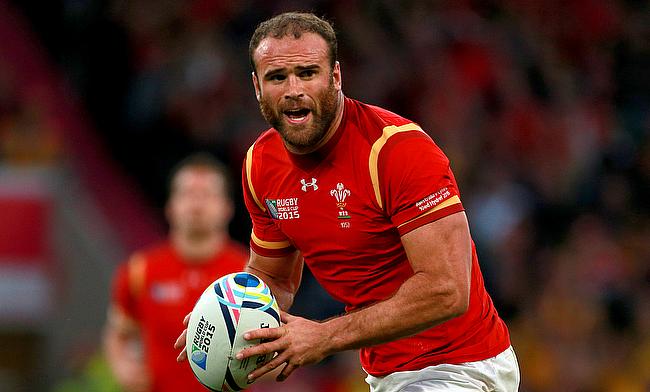 "What I will say is the team [South Africa] that won the World Cup, had a 12 [Damian de Allende] in a similar mould to myself.
"It's never been any different. If my face fits and the way I play the game fits with how Wayne wants to approach Test rugby and I'm playing well, he's got my number.
"We will see what direction Test rugby is heading in the next few years and what Wayne wants to do with it.
"I feel good; I feel like I was playing some of my best rugby in South Africa. Super Rugby gave me a new lease of life."