Scotland's Scott Cummings full of praise for 'massive influence' Gregor Townsend
Scott Cummings described Gregor Townsend as "a massive influence" on his career as he savours his second World Cup under the Scotland head coach.
The 26-year-old lock has enjoyed the most significant moments of his rugby journey under the man currently in charge of the national team.
Townsend was the Glasgow head coach when Cummings broke through and made his debut at club level as a teenager in 2015.
Two years later – and just months after landing the Scotland job – he gave the Warriors second-rower his first full international call-up for the Autumn Tests in 2017.
Townsend then handed Cummings his first cap in the summer of 2019 and took him to his first World Cup that year in Japan, where he made four appearances, aged 22.
The dependable Warriors forward has remained involved throughout the head coach's reign and – although not always a starter – has accumulated 31 caps, two of which came in the opening matches of this World Cup against South Africa and Tonga.
"Gregor's been massive for me," he said. "World Cups have always been a good time for me. Eight years ago was when I made my debut for Glasgow, as we had about 22 guys away at the World Cup (in England in 2015).
"Gregor gave me my debut, and then I managed to get in the squad for the last World Cup, and then this one. He's been a massive influence on my career and has helped shape me into the player I am."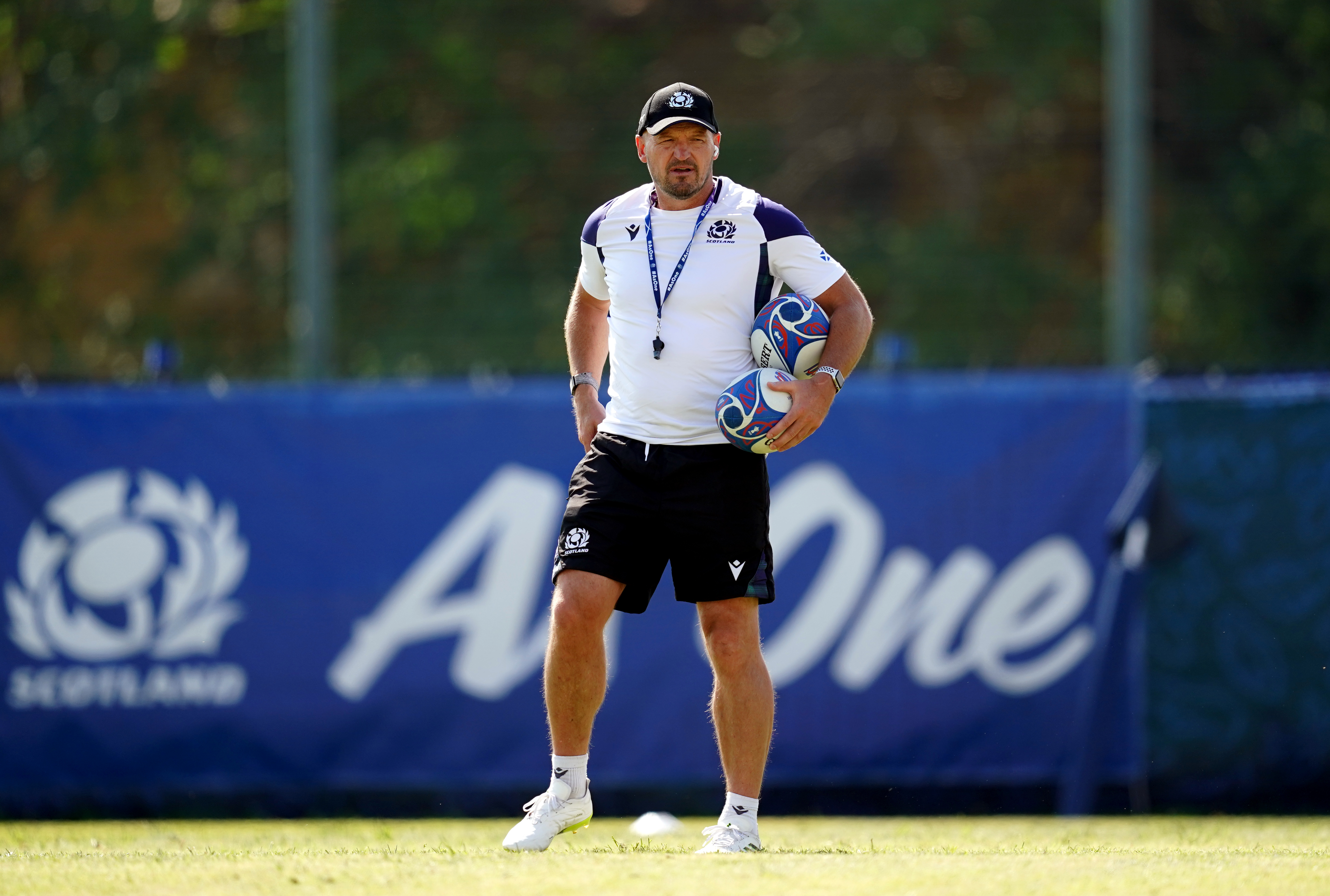 Asked if Townsend has evolved as a coach since he first played under him, Cummings said: "Yes, I think he probably has. The game has changed as much as anything.
"We play a different style to what we did back then. He has always been an attacking coach, something I like. I don't want it to be slow. Gregor has always had a fast-paced game plan and I've really enjoyed playing under that."
Cummings feels being at the previous World Cup has helped him deal with the demands of this one.
"Being in Japan was an amazing experience but now, being a bit older, I've understood what it means a bit more the second time round and the magnitude of it," he said.
"We've loved being here. We had a fantastic camp (in the build-up) and a lot of fun, training hard and played in some tough games. I've really enjoyed it so far."
Cummings explained how the camaraderie within the squad has helped the players deal with the intensity of living together in their hotel in the hills just outside Nice for the best part of a month.
"It's tough," he said. "You're coming in every day, doing the same sort of things, building towards the same stuff, living in a hotel.
"We've been in our hotel for about three weeks now. It's just about not letting people go into their shells, going out for a meal sometimes on a day off.
"There's a lot of PlayStation being played, getting tournaments going, things like that, keeping morale up as much as we can.
"A lot of players' partners and families have been out, so they have been around the hotel, and people seeing their kids.
"The squad is in a great place. It's been a real family ethos, we are all great mates who are all getting on and enjoying spending time with each other."
Scotland have spent their entire World Cup so far in the south of France, with their time in Nice interrupted only by a trip along the coast to Marseille for their first match against South Africa.
They will fly to the other end of the country for this Saturday's must-win encounter with Pool B minnows Romania in Lille.
"It should be a bit colder up there so it will be nice to get away from the sun for a bit and get out of the hotel, have a couple of days somewhere else, see a different part of the country," said Cummings.
"France is an amazing country and I really enjoyed Marseille and staying out in Aix en Provence.
"It's a lovely part of the country but it will be good to see somewhere else and not always be in Nice."
Cummings has seen a familiar face added to the squad over the past few days, with his uncapped Glasgow club-mate Johnny Matthews called up at the weekend after hooker Stuart McInally had to pull out with a neck injury.
"Johnny had an amazing season last year, as anybody who follows the URC will know," he said. "He's been playing unbelievably well for Glasgow and it's very well deserved.
"We're all absolutely gutted for Stuart not to get that 50th cap he really deserved. But Johnny came out on tour with us last year to Chile, so he's been in and around the squad before, and he massively deserves the opportunity. I am excited to hopefully see him play."