While the All Blacks will envy the Wallabies' build up to the opener of the grand spectacle which is the Bledisloe Cup, rest assured that the former's head coach, Ian Foster, will have drummed into his team the importance of a strong start after they were caught unawares in 2020 with a 16-all draw at Sky Stadium.
The Wallabies are coming off the back of a tough battle with the French which consisted of three Tests of which the men in gold emerged victorious in two while Les Bleus scooped one. However, the closer one looks, the less flattering the series win becomes for the Wallabies as Fabien Galthie and co. elected to bring over a second-string squad packed with youngsters eager for exposure in the top tier of competition – no doubt done with the next World Cup in mind.
Australia won the first test by the skin of their teeth and with over 80 minutes on the clock, 23-21, lost the second Test 28-26 and had another narrow victory in the third, 33-30.
The All Blacks would have been grateful for such stiff competition as they have been barely challenged of late with fixtures against Tonga and Fiji. While the Fijians did put up an admirable fight, they never looked like victory was realistically within their grasp.
"We've got a little bit of a history of starting slow in a year and it happened again last year," Foster said this week.
"It's something the All Blacks have tried to fix for decades and never quite got it right, but, at the end of the day, they played well in Wellington and it was one of those games that it was wet, it was windy, both teams were up.
"We didn't take opportunities, particularly before half-time to maybe put the game away, so what did we learn?
"You've got to be fierce and relentless in every moment, and if you don't take our opportunities, then the game becomes a bit of a bunfight, and that's what Wellington taught us.
"We've worked through that a little bit in the Steinlager Series. We've been able to talk about how we have to get into test matches, we've got to take opportunities early, and so that's our cunning plan."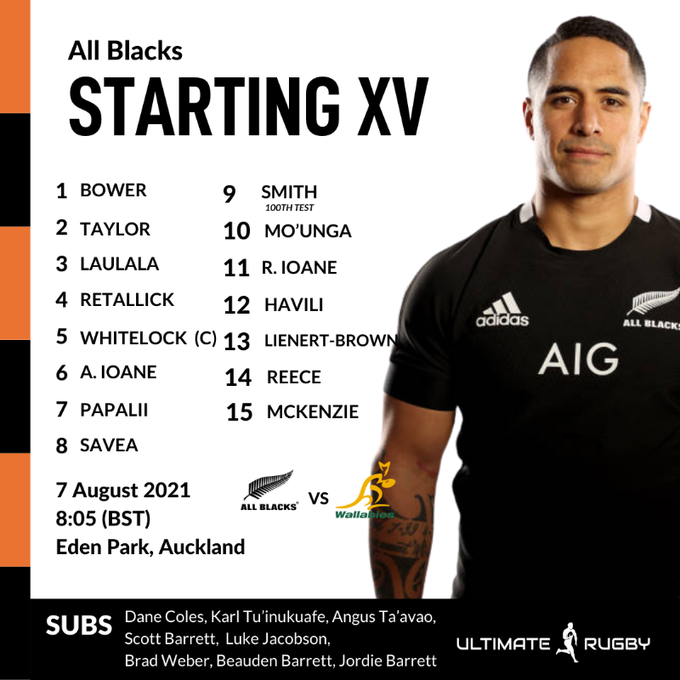 Rennie discussed the Wallabies' current status, also pointing out that, although the All Blacks' preparation this year has not been of a high standard, it is still a significant step up from the situation in 2020.
"You go through a tight series where all three tests just about played out the same way, didn't they? All went down to the last two minutes, so they would have learned a lot from that and taken some confidence from that.
"The flip side of it for us is we knew who we were playing, so we're able to plan our programme around that, and so it was a matter of us trying some things within that campaign and making sure we grew our game, albeit in a slightly different situation.
"Either way, the good thing is that this year we've both had some games together. Last year, we both came in cold.
"This time, we've both had a chance to prepare and it just means we are where we are and both teams should be pretty happy with their prep."
The Wallabies experienced some ill-discipline within their squad this week which saw Marika Koroibete, Isi Naisarani and Pone Fa'amausili dropped from the squad.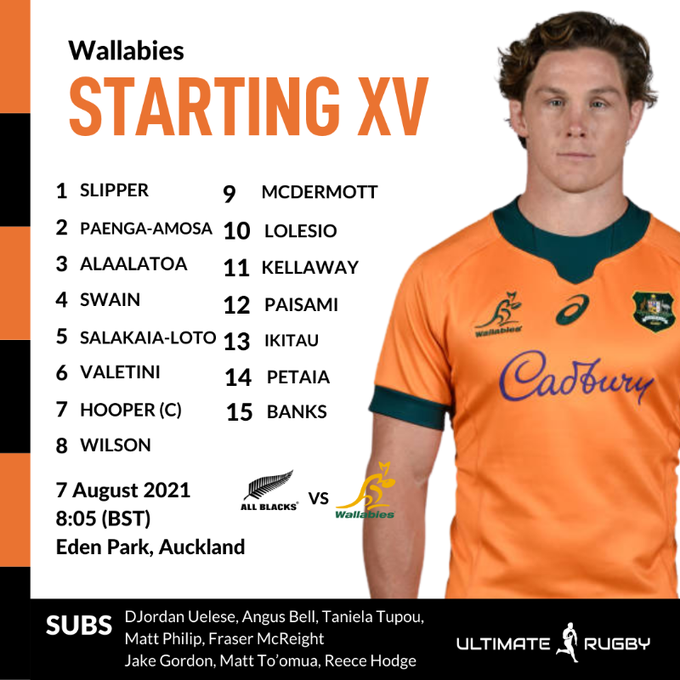 "As a group we couldn't be more excited about the challenge of taking on New Zealand at Eden Park, a place they're expected to win whenever they play there," Rennie said.
"We've had a strong week on the training field and the team is in good shape heading to Auckland.
"We have a great opportunity to show how tight we are as a group on Saturday night and create our own history in the Wallabies jersey."
The thirst for victory in this competition must now be nearly unbearable for the Wallabies, who have not touched the Bledisloe Cup for a staggering 18 years.
Making matters worse for Rennie's men is the fact that, this year, they will need to win at least one of the Tests in Auckland – a venue at which they have not tasted victory since 1986.
The All Blacks have named a strong side, captained by Aaron Smith who reaches the impressive milestone of 100 caps for his country. Michael Hooper will once again lead the Wallabies. It is a tough task for the latter, however, if the Bledisloe Cup will not bring the best out of them, nothing will.