What each teams needs in the final round of the TOP14
The TOP14 enters the final round of the 2020/21 season this weekend and there is still plenty to play for.
Just four of the 14 teams head into the final round of the season with nothing on the line. Montpellier, Lyon and Brive head into their ties with Pau, Agen and Racing 92 respectively with the opportunity to simply improve their final log standing.
Both Montpellier and Brive were in danger of being relegated this season but those concerns have been put to bed with both sides surviving the drop.
A win over Racing 92 could see Brive move into 10th place ahead of Montpellier while a loss would not see them drop below their current 11th place standing.
For Montpellier, a victory over Pau would see them cement 10th place with no chance of catching 9th placed Lyon who are seven points clear of the Challenge Cup champions.
A bonus-point win for Lyon could see them rise into eighth place, their highest possible ranking, but they would need Castres to lose without a bonus point to do so. The win would not secure them Champions Cup rugby either as Montpellier's Challenge CUp triumph secured them the eighth qualifying spot.
One team has absolutely nothing but pride to play for this weekend. Agen's relegation to the PROD2 next season has been confirmed a win over Lyon on Saturday would be their first in the 2020/21 campaign.
A reminder of how the playoffs work in the TOP14:
- Top two teams go straight to the semi-finals
- Third plays sixth in a semi-final qualifier, AKA barrage, fourth plays fifth
- The winners of those barrage games then face one of the top two sides in the semi-finals.
- The two winners of the semi-finals then face off on Friday, June 25 in the TOP14 Final.
The big difference in the Top 14 standings compared to other competitions
When clubs are equal on league points in competitions like the Premiership or PRO14, the side with more wins or a high points difference will then be ranked higher. However, this is different in the TOP14 as tiebreakers are determined as follows:
Competition points earned in head-to-head matches
Points difference in head-to-head matches
Try differential in head-to-head matches
Points difference in all matches
Try differential in all matches, Points scored in all matches
Tries scored in all matches
Final Round of Fixtures
All UK kick-off times (+1 hour for local)
What does Bayonne need from the final round?
Ranked 12th overall, Bayonne are in need of a victory against Stade Francais to assure their TOP14 status for the 2021/22 season. A loss, even with a losing bonus point, could see Bayonne finish 13th overall if Pau beat Montpellier. If Bayonne do finish 13th overall, they will face the loser of the PROD2 final between Perpignan and Biarritz. Bayonne could avoid that clash if they do lose to Stade Francais but they will need a favour from Montpelier.
What does Stade Francais need from the final round?
Stade Francais need a favour to get into the barrage games. A bonus-point win over Bayonne will put them in the best possible place for a spot in the playoffs but they will still need Clermont or Toulon to lose their final game. Either of which is a possibility as Toulon face Castres, who also have an outside chance of making the playoffs, while Clermont face La Rochelle - who could finish top of the table.
Stade Francais could still sneak into the barrage playoffs if they do draw or lose to Bayonne with a bonus point and Clermont loses without bonus point or Castres wins without a bonus point. Stade Francais can't finish lower than eighth meaning they have secured a Champions Cup place next season if the current format remains unchanged.
What does Castres need from the final round?
It could be all or nothing for Catres as their 2020/21 season is decided on Saturday. A bonus point is needed for them to keep their playoff hopes alive but they will need Stade Francais or Clermont to lose. They could also go through if they win and without a bonus point but would still need Clermont to lose without a bonus point or a Stade Français loss.
A win for Castres paired with Toulon or Stade Francais dropping points, could see Castres miss the playoffs but secure seventh place and a Champions Cup spot while still missing out on the playoffs.
What does Toulon need from the final round?
A simple outcome for Toulon would be a bonus point victory which will secure a barrage spot. If Clermont lose and Toulon win with or without a bonus point, they will still proceed into the playoffs.
The only way Toulon remain in the playoffs with a loss or a draw to Castres is if: They claim two losing bonus points and Clermont or Stade Francais don't win.
What does Clermont need from the final round?
Clermont head into the final round of the competition knowing a win of any kind will see them qualify for the playoffs. However, they face the daunting task of an away game against La Rochelle. La Rochelle has already qualified for the knockouts but anything less than a single league point from the match against Clermont could see them lose second place and an automatic semi-final spot to Racing 92.
A losing bonus point could be enough for Clermont provided that Toulon lose without a bonus point and Stade Francais lose.
La Rochelle's semi-final spot rests on Saturday's result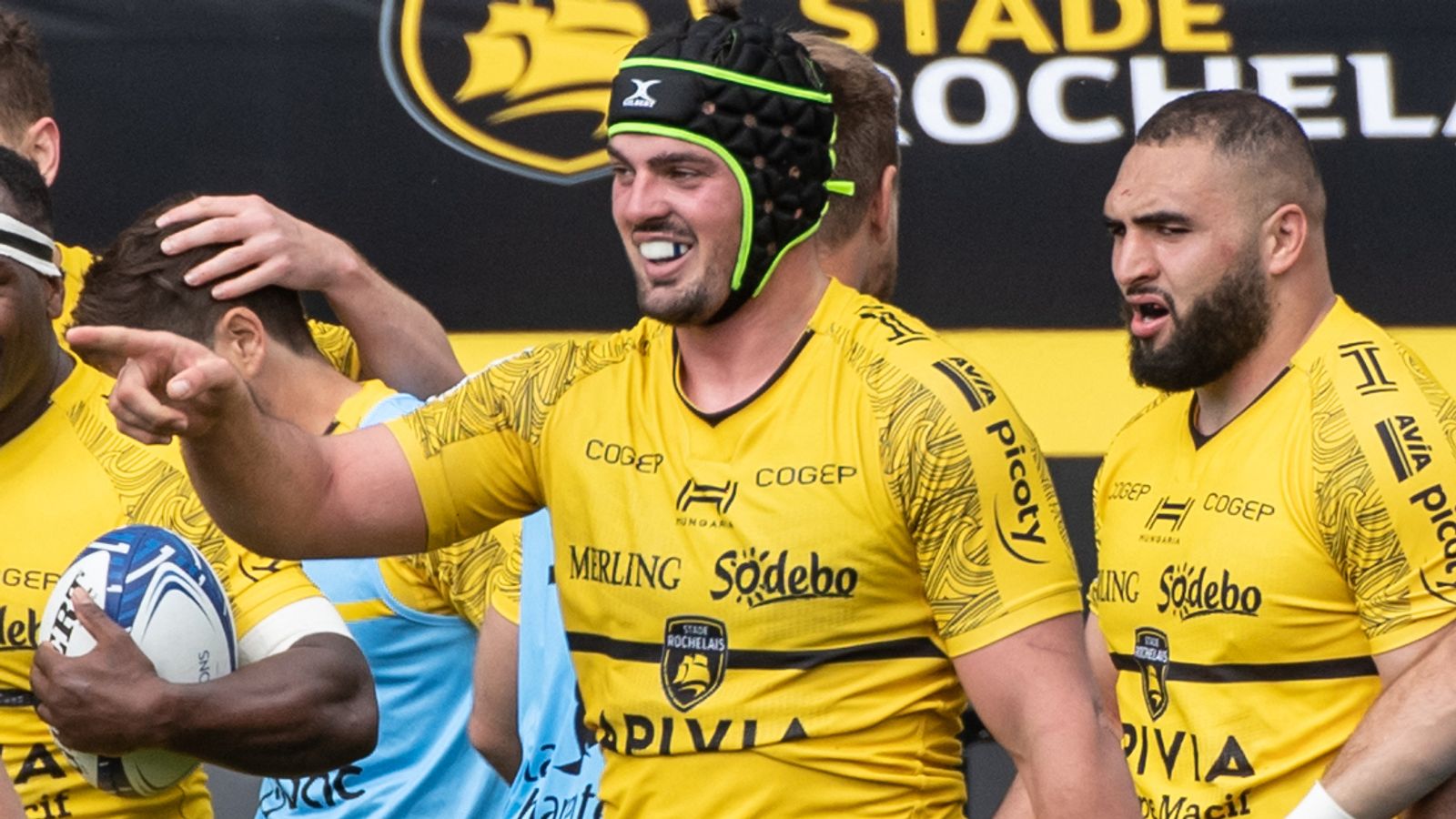 Ronan O'Gara and Jono Gibbes head into their final regular-season game level on points with Toulouse leading the standings have claimed more league points from the previous league encounters. The game on Saturday against Toulon is a must-win as a loss, even with a losing bonus point, could see them move into third place if Racing 92 claim a bonus-point win. A draw would also be enough for La Rochelle to retain their second-place finish in the regular season. A win could see them finish top of the pile if Toulouse draw or lose. If they claim a bonus-point win and Toulouse win without a bonus point, La Rochelle finishes top.
Pau look to avoid the Access match
A victory for Pau will not guarantee their survival in the TOP14 for another season. However, if they do beat Montpellier and Stade Francais do them a favour by beating Bayonne - denying them a bonus point - Pau will avoid the Access match against the losers of the PROD2 Final.
In any event that Pau and Bayonne end the season level on points, Bayonne will play the Access Match as Pau did the double over them during the regular season.
Racing's outside chance of finishing top of the table.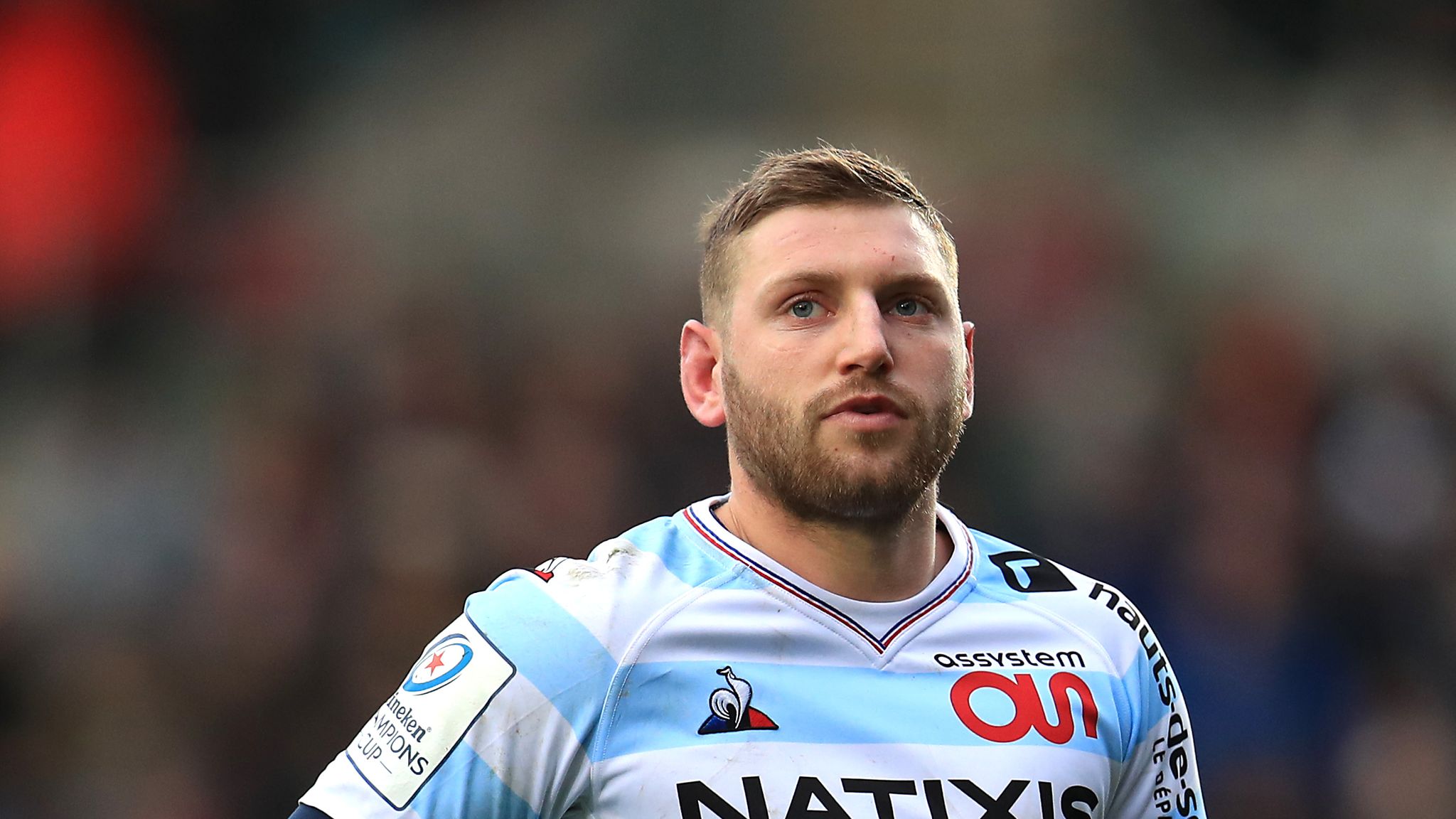 A top-two finish for Racing 92 is well within their grasps in the final day of action while a top-placed finish is on the cards while being unlikely.
In the event of a tiebreaker, Racing has the edge over La Rochelle but not Toulouse, based on results this season.
A bonus-point win for Racing 92 paired with a loss, without a bonus point, for either Toulouse or La Rochelle would see Racing finish at least second. If they both lost without a bonus point, Racing would finish top of pile.
If Racing were to lose to Brive, they could fall as low as fourth but not lower.
What is up for grabs between Toulouse and Bordeaux?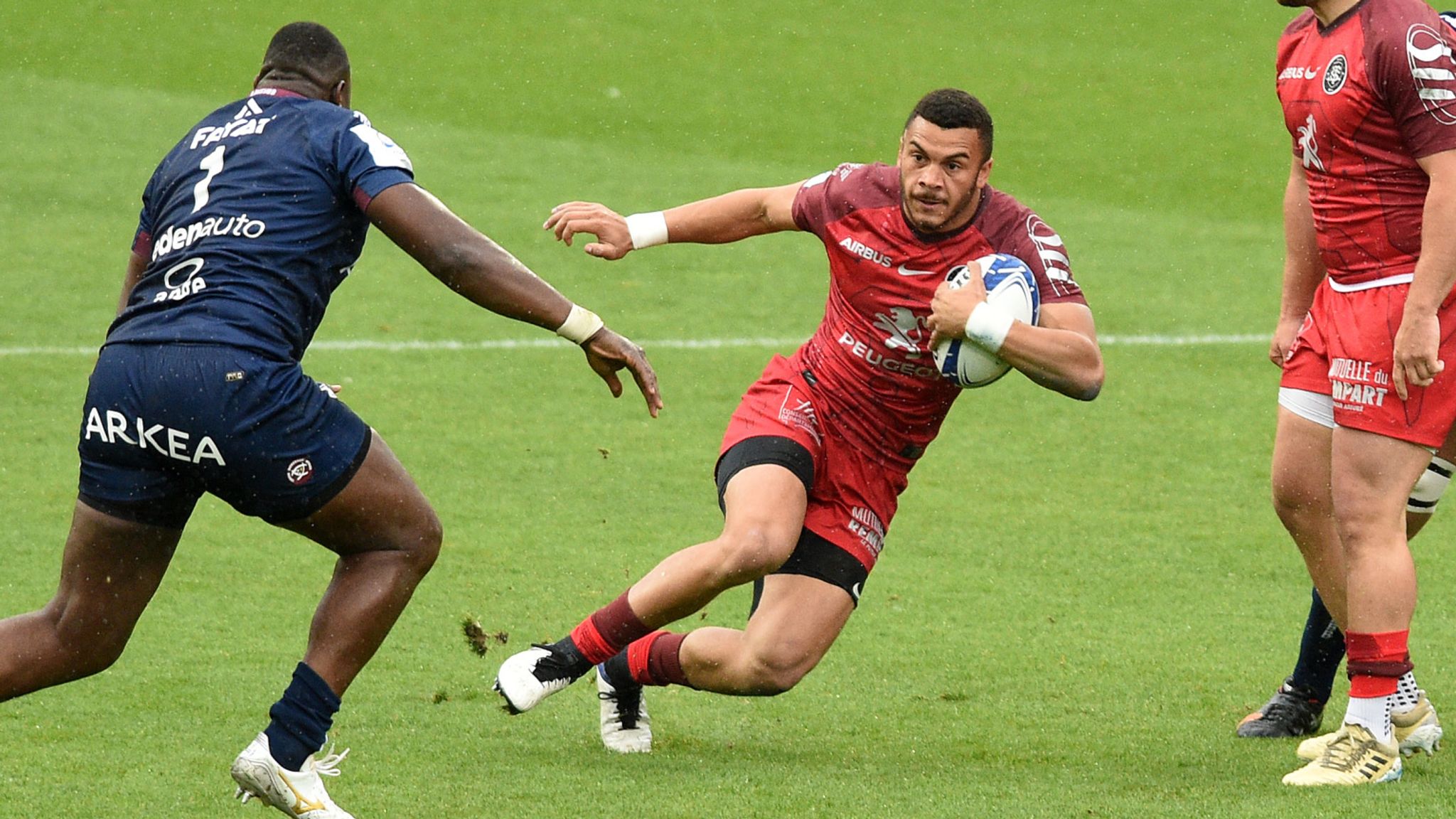 A massive bonus point victory over Toulouse could catapult Bordeaux into the top two but that would require Racing to lose as well.
Bordeaux have secured a playoff spot and could only drop one place into fifth.
Toulouse meanwhile, will look to cement a top-two finish themselves. A single league point would be enough for Toulouse to secure a top-two finish as they have the edge in the head to heads with Racing 92.
If they secure a victory of the same kind as La Rochelle eg. a win or a bonus-point win, then Toulouse will finish top of the table.
Log Standings ahead of the Final Round