Lions Legends - Martin Johnson
The year was 2001, the place; Parc des Princes in Paris. Stade Francais had formed an attacking maul approaching Leicester's 22m line in the Heineken Cup final. Stade Francais's number 8, Christophe Juillet, peeled off as the maul rotated clockwise and fed the ball behind him to David Auradou who hit the deck at once. On the fringe of the subsequent ruck, Juillet put a light hold on the collar of Martin Johnson and promptly received a smack in the face.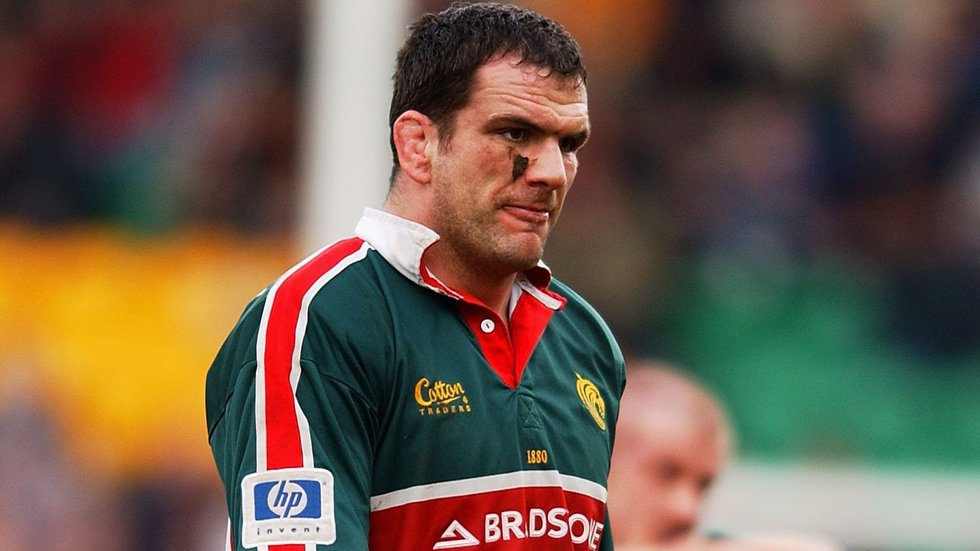 The above incident, the likes of which peppered Johnson's career, successfully sums up the man: no nonsense.
In a career which spanned 16 years, Johnson ran, rucked, mauled, tackled and fought his way to the very top of rugby's 'tough customer' pecking order. What separated him from most, however, was an ability to allow an inspirational brand of leadership to germinate and grow within his boorish nature on the field; a brand that saw him lift the William Webb-Ellis trophy (in 2003) and come away with something very few captains have done before: a Lions series victory.
For an Englishman, Johnson had a somewhat unorthodox start to his career. He has always had a love for American Football and represented the Leicester Panthers American Football team before being approached by legendary former All Black second-row Colin Meads and coaxed into joining King Country in New Zealand where he played for two successful seasons, earning a place in the touring New Zealand U20 side before returning to England and Leicester.
The 1992/1993 season saw Johnson firmly established in Leicester's second-row as the team were victorious in the Pilkington Cup.
Johnson's performances had caught the eyes of the English selectors and on 16 January 1993, he ran out onto Twickenham for his England debut, replacing an injured Wade Dooley against France. Johnson played most of the game concussed after an early clash of heads as England ground out a one-point win. His England debut was not the highlight of 1993, however, as he was called up into the British & Irish Lions squad to tour New Zealand, where he earned his first two caps in a jersey which would become a significant part of his life.
Johnson was selected to captain the 1997 Lions on their tour to South Africa as his leadership of Leicester was bearing fruit. It proved to be a correct call by the coaching staff as Johnson led from the front, guiding his team to victory in the first test in Cape Town (25-16) and the series clincher in the second test in Durban (18-15). The third test was dominated by the home side (35-16), but the series result would go down in the history books as favouring the visitors.
Johnson is still the last man to captain a series-winning Lions outfit. He is quick to play down his influence, however:
"People say, 'You were a great captain,' I wasn't a great captain. In '97 we had a really good bunch of players, we had a good bunch of senior players, we had a great management, and we wanted to win. Guys put their disappointment behind them of not being in the test team necessarily. I think everyone felt they got an opportunity to have a go and the coaches went with the team they thought was best, and off we went." he said.
Johnson made history four years later in 2001 by becoming the first player to lead the Lions on two tours, this time to Australia.
The visitors started off positively, emerging victorious in the first test (29-13) in Brisbane. The loss, however, seemed to be what the Wallabies needed to shift into gear, as they consolidated and won the next two tests 35-14 and 29-23 respectively.
"The deflation was sudden and horrible. All that we had worked for, all our dreams, all gone in a matter of seconds. I was close to tears - for the guys who had worked so hard; for the supporters who had spent so much time and money following us and whom, to an extent, we had let down. It was my last time in a Lions shirt, a dreadful memory which will live with me forever." said Johnson after the third test.
Johnson called time on his career in 2005. He was appointed coach of England in 2008, winning the 2011 Six Nations Championship before surrendering the reins after the World Cup in that same year. He will always be remembered as one the hard men of the game.