Leo Cullen speaks on Leinster victory and Sexton injury
It was a good night for Leinster as they managed their fifth consecutive victory over arch rivals Munster on Saturday evening with a 13-10 result.
As is always the case with these two sides, it was a hard-fought battle with plenty of fighting spirit from all involved.
Leinster captain Johnny Sexton, who has been ravaged by injury during his career, was forced to leave the pitch in the 54th minute after a 6 point contribution to his team's effort.
The decision to remove the 35 year-old raised suspicions that his recent hamstring trouble had reared its head again.
However, Leinster Head Coach Leo Cullen seemed calm when questions regarding the injury were posed to him.
"It was precautionary," he said. "He'll be in Irish camp next week so he'll be assessed."
Until late in the game, it looked as though Munster had the upper hand on the result, before a brilliant surge by winger Jordan Larmour saw Leinster take the lead for the first time, a lead they managed to hold onto before the final whistle sounded at Thomond Park.
"We were very, very slow at the start, from our end there were lots of parts of our performance that weren't great now," Cullen added.
"I don't know if it was the snow we saw when we arrived, but when we kicked off it had stopped!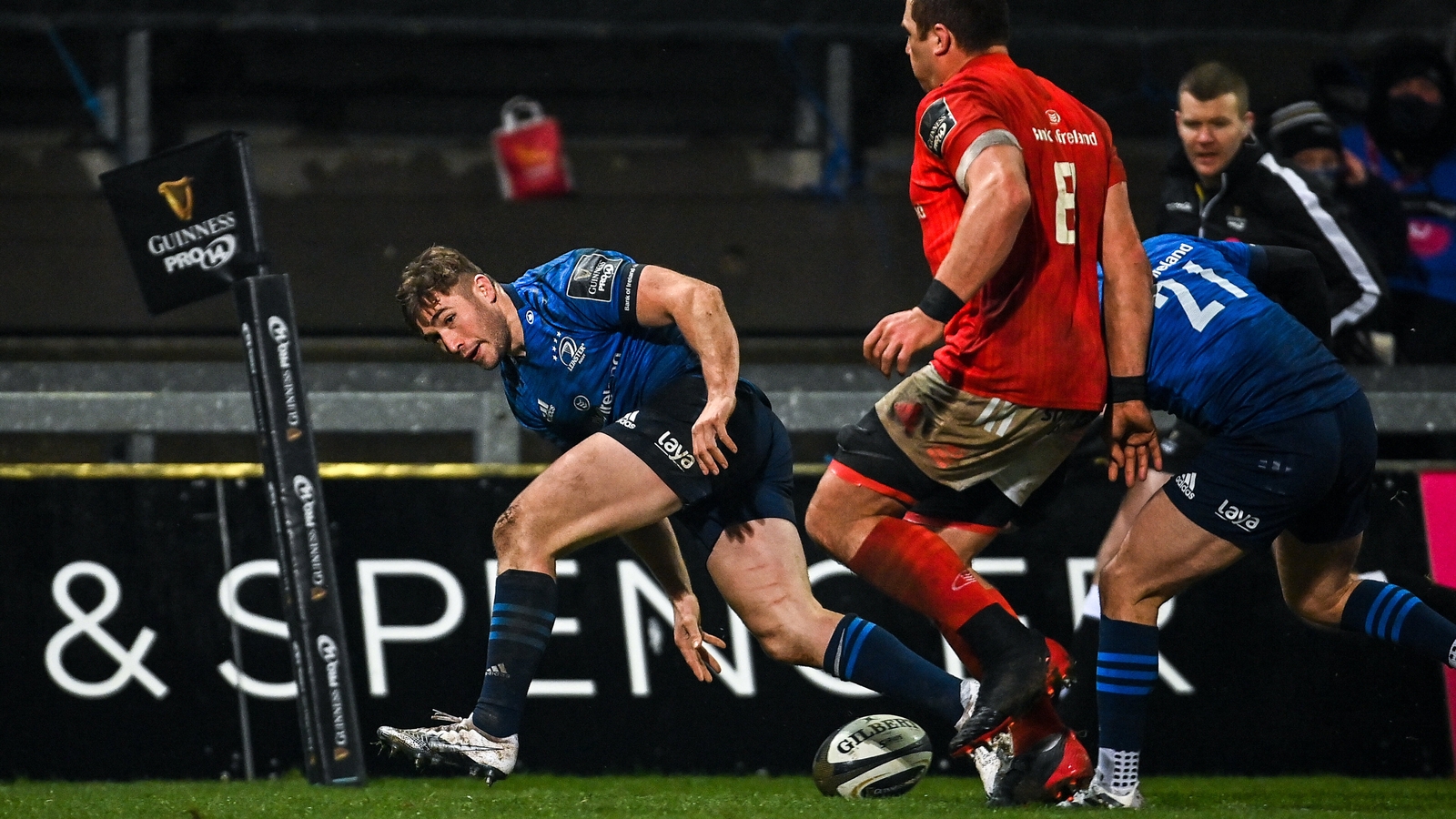 "We were 10-0 down with a mountain to climb but even though there were parts of it we didn't deal with very well, either side of half-time we had a lot of pressure when we got turned over at the breakdown when we had pick-and-go opportunities near their tryline."