Ali Price relishing chance to partner Russell in Lions jersey
Scotland scrumhalf and soon-to-be British & Irish Lion, Ali Price, is relishing the opportunity to play alongside fellow Scotsman, Finn Russell, in the red jersey as the Lions launch their campaign in South Africa.
Price and Russell are former flatmates and their friendship is a strong one, but Price hinted that it will be part of his responsibility not to let Russell get too eccentric on the pitch.
"Finn's a bit of a maverick, isn't he?" Price said. "As everyone knows, we get on incredibly well. It's a good relationship to have as halfbacks.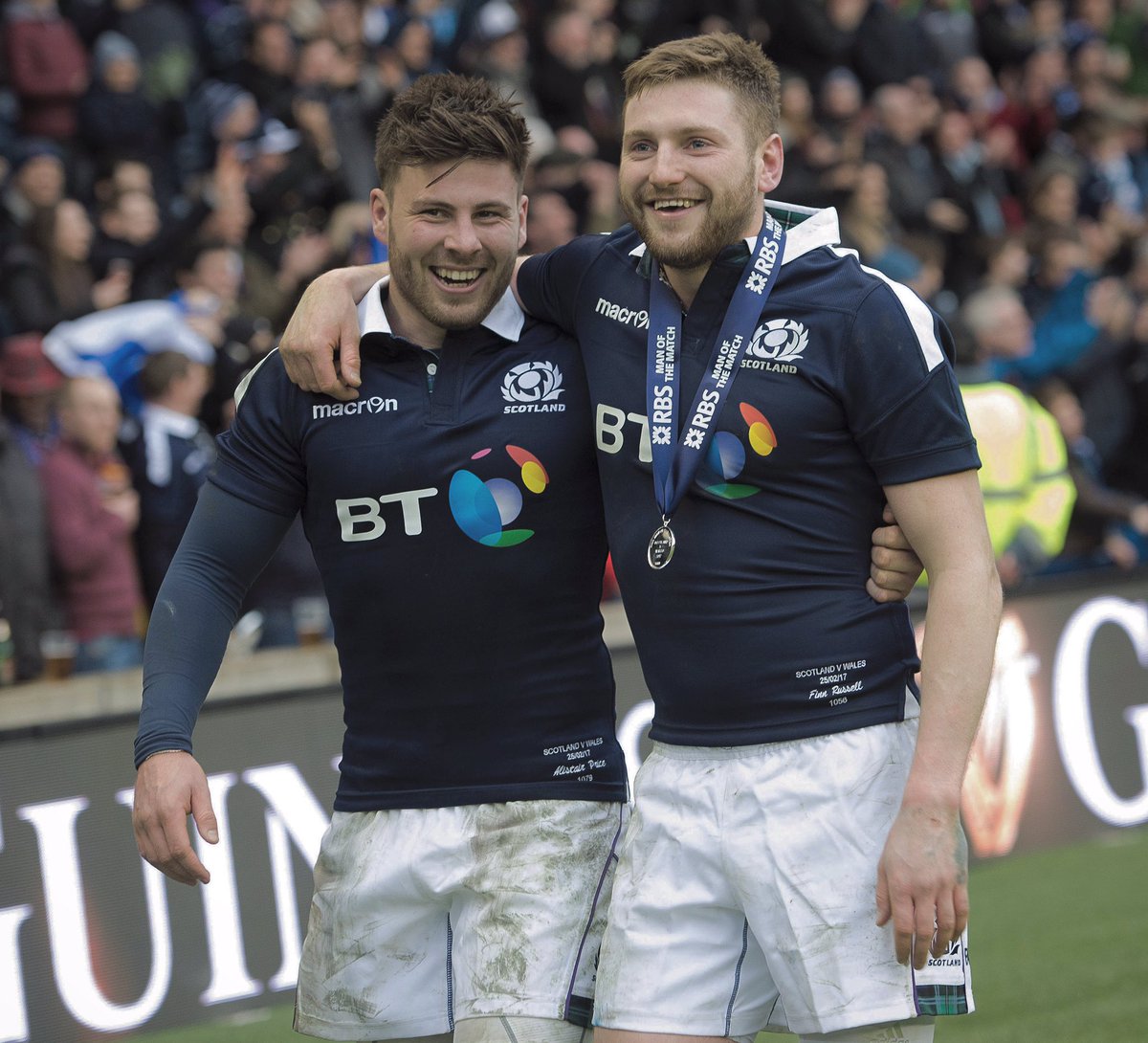 "It's good to bounce ideas off each other. He's maybe at one end of the spectrum, and I'm trying to bring him back to the middle line almost.
"It's brilliant that he's coming on the tour as well. He's an incredibly exciting player."
Speaking on his own, much-improved game, Price said:
"I've obviously got more experience now than when I first broke on to the scene.
"There are different ways to play the game. I feel like I read the game better now than I did when I first came through. For me, especially at Test match level, it's more about constructing the game rather than just trying to run around from anywhere from the start.
"Coming off the bench [earlier in my career], you've got a couple of scenarios – you are either chasing the game and need an injection, or you've got the lead and you need a bit more control. But the more you start these games at Test level, you almost have to build your way into them.
"Whether I've consciously done it or not, I feel like that's the way it has gone. I definitely feel like I'm reading the game better now than I was a couple of years ago."
Should Price force his way into the test side, he will more than likely come up against the tenacious Faf de Klerk – a prospect he appears to be looking forward to.
"It will be a massive challenge," said Price. "He's incredibly aggressive in defence, considering his size. In attack, he's a livewire. South Africa have a big pack and when they're on the front foot, he'll look to exploit any opportunity.
"But I relish the opportunity to go up against the guys who are playing well and who are perceived as being the best in the world in their position."